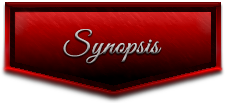 Seaside Summers is a series of stand-alone romances that may also be enjoyed as part of the larger Love in Bloom series.
"You can always rely on Melissa Foster to deliver a story that's fresh, emotional and entertaining. Make sure you have all night, because once you start you won't want to stop reading. Every book's a winner!" New York Times Bestselling Author Brenda Novak
"Melissa Foster is synonymous with sexy, swoony, heartfelt romance!" New York Times Bestseller Lauren Blakely
In SEASIDE LOVERS...
After months of long-distance communication, actress Parker Collins and artist Grayson Lacroux finally plan to reconnect in the seaside town of Wellfleet, Massachusetts. But Parker never shows, and weeks pass without a word, leaving Grayson to believe he's misinterpreted their budding relationship.
Parker has been running on autopilot ever since she lost her friend, mentor, and the only family she's ever known, Bert Stein. Armed with junk food, tequila, and her big, lovable dog, she's prepared to hole up and mourn--and determined to mend a fence Bert had never been able to with his estranged and bitter brother. But Parker didn't count on the sinfully hot artist she's been fantasizing about for nearly a year walking in on her grief-induced drunken night.
When Grayson stumbles across Parker, he has no idea what to make of the gorgeous blonde who blew him off despite the heat sizzling between them. But that doesn't stop him from feeling protective of the woman who's consumed his thoughts for months, and when he learns of Parker's plans to confront an angry old man, he refuses to leave her side. As Parker's past unfolds, they're led on an unexpected journey of discovery. Their connection deepens, and late-night fantasies become passionate realities, until good intentions spark painful secrets, threatening the love they've found.
***
Seaside Summers is part of Melissa Foster's bestselling Love in Bloom series. All Love in Bloom books may be enjoyed as stand-alone novels, or as part of the series.
SEASIDE SUMMERS
Seaside Dreams (Bella)
Seaside Hearts (Jenna)
Seaside Sunsets (Jamie)
Seaside Secrets (Amy)
Seaside Nights (Sky)
Seaside Embrace (Hunter)
Seaside Lovers (Grayson)
Seaside Whispers (Matt)
***
Read the complete LOVE IN BLOOM series:
SNOW SISTERS
THE BRADENS (at Weston, CO)
THE REMINGTONS
THE BRADENS (at Trusty, CO)
THE BRADENS (at Peaceful Harbor)
SEASIDE SUMMERS
WILD BOYS AFTER DARK
For a complete reading guide, family tree, checklists, and more, visit Melissa's website.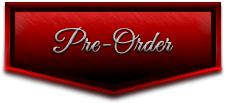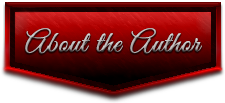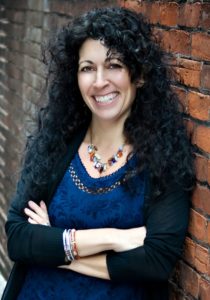 Melissa Foster is a
New York Times & USA Today bestselling and award-winning author
. She writes sexy and heartwarming contemporary romance and new adult romance, contemporary women's fiction, suspense, and historical fiction with emotionally compelling characters that stay with you long after you turn the last page. Her books have been recommended by
USA Today's
book blog,
Hagerstown Magazine
,
The Patriot
, and several other print venues. She is the founder of the
World Literary Café
and Fostering Success. When she's not writing, Melissa helps authors navigate the publishing industry through her author training programs on
Fostering Success
. Melissa has been published in Calgary's Child Magazine, the Huffington Post, and Women Business Owners magazine.
Melissa hosts an Aspiring Authors contest for children and has painted and donated several murals to The Hospital for Sick Children in Washington, DC. Melissa lives in Maryland with her family.
Visit Melissa on social media. Melissa enjoys discussing her books with book clubs and reader groups, and welcomes an invitation to your event.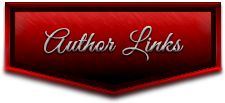 Join Melissa's Street Team on Facebook