🔥🔥 HOT NEW RELEASE 🔥🔥
Heartbreak Me, Book One in the Heartbreak Duet, by T.L. Smith is LIVE! Heartbreak never felt this good...
One-click today!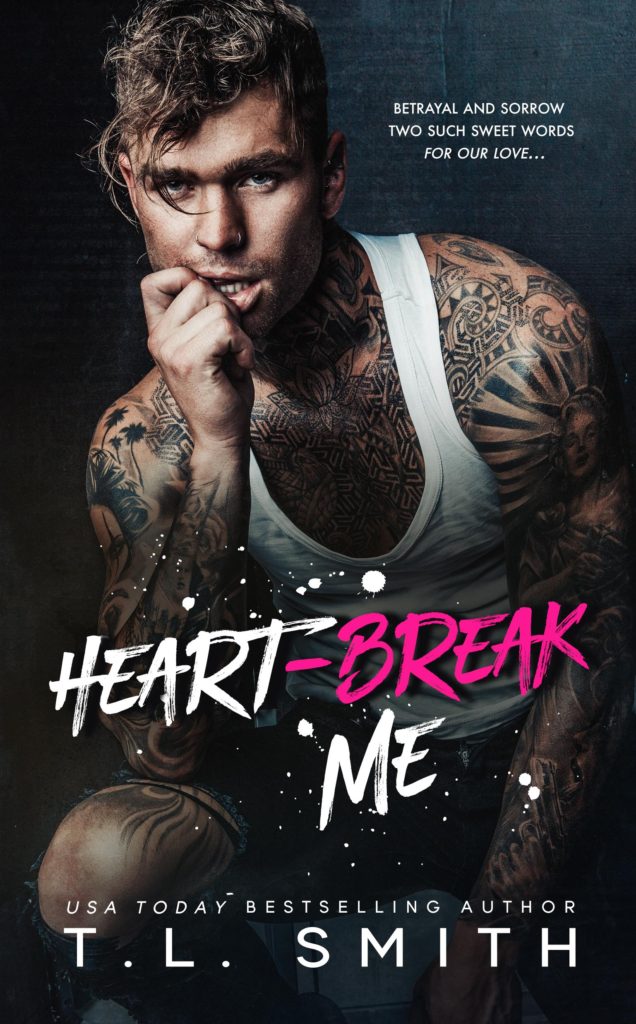 BLURB
He kidnapped me.
That was how I met Atlas Hyde.
A man known by many names and admired by all.
But most didn't know he was ruthless, conniving, and always got what he wanted.
No matter the cost.
I was a good girl.
Never in trouble with the law.
Never took drugs.
Always did precisely what was expected of me.
Even with his hand around my throat and words that cut sharper than knives, I couldn't help but wonder what happened to this beautiful man to make him that way.
That wonder disappeared when he threatened to kill my sister if I didn't follow his dark demands.
The good girl I once knew had now been buried alive beneath this game of hatred and lust.
And I had a feeling Atlas Hyde never lost.
Cover Model: Chase Cassells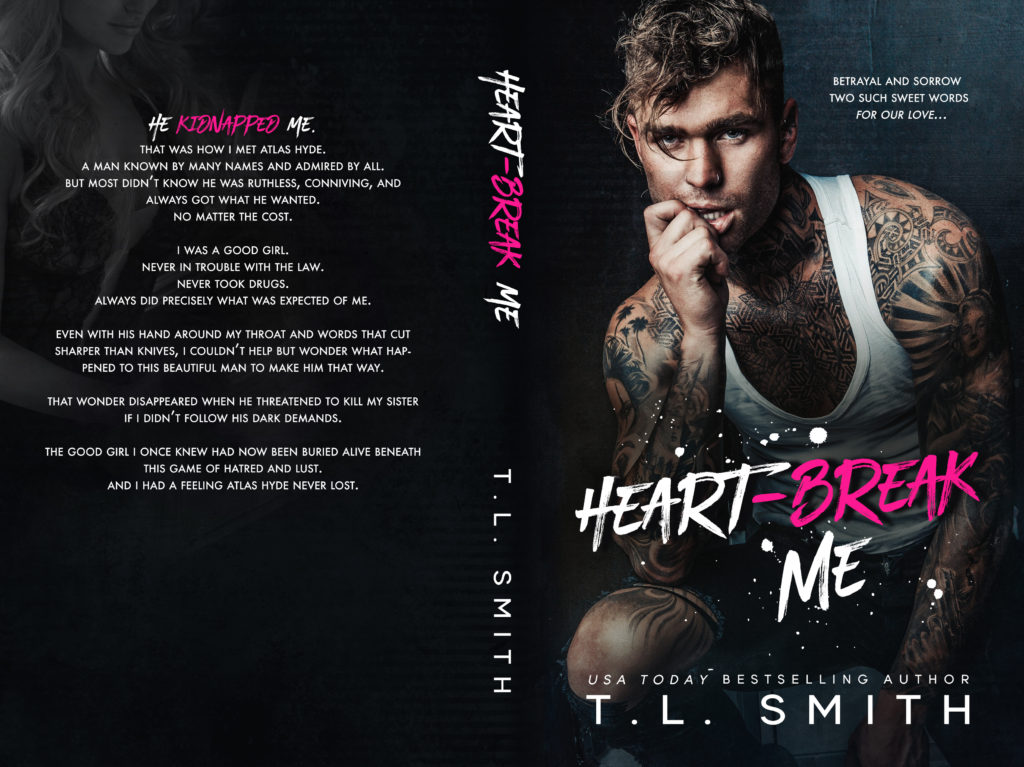 PURCHASE LINKS
ADD to GOODREADS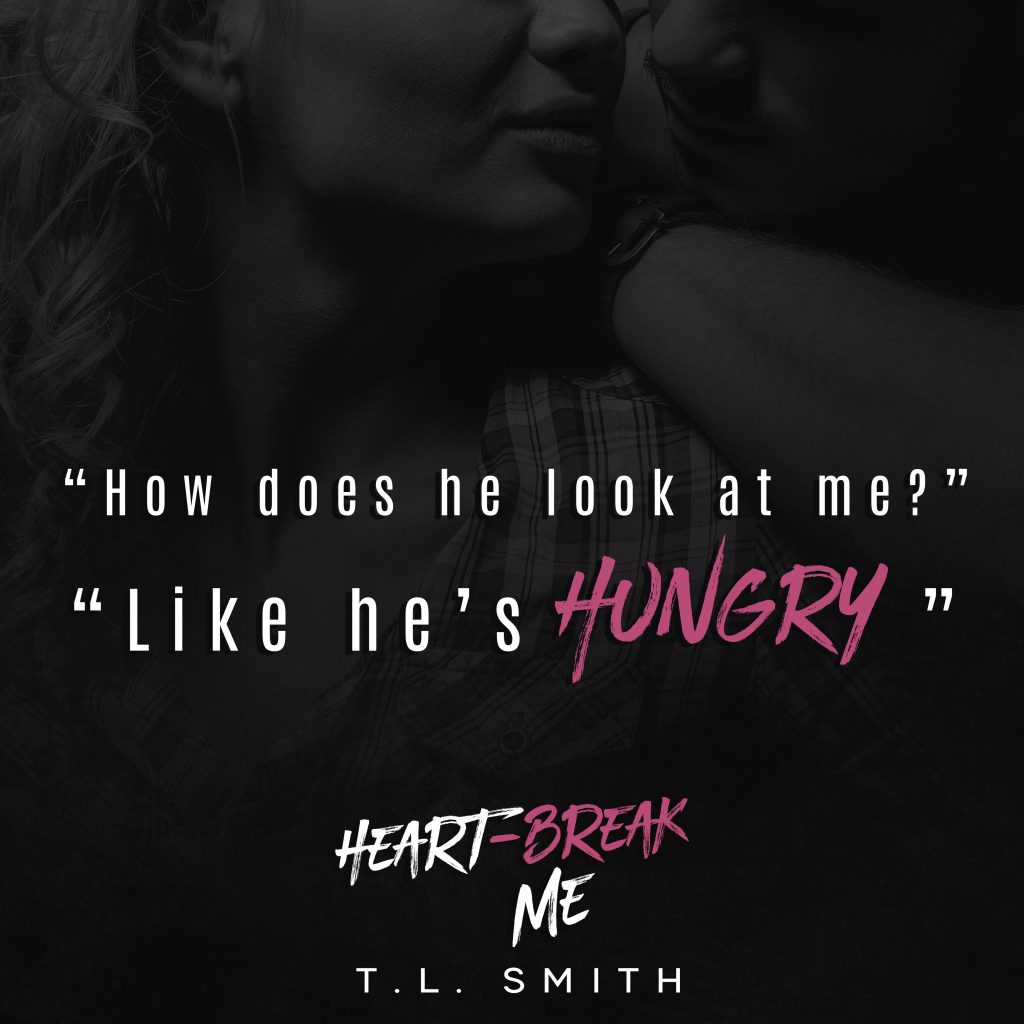 Okay so... I'm not reviewing yet on GR or Amazon because I'm not quite sure what to say.
For all intents and purposes this is a 3.5 star review. Right up the middle because I really don't know if I've liked it or not. Odd, no? Will I read book 2? Most definitely!
I really liked the premise of the story. I liked the writing, the words. For some reason, I just couldn't get on board with the characters. I guess I need more... I have no idea who Theodora really is, other than the main character. I feel no attachment, she doesn't do anything for me. I guess maybe she's too wishy washy? The whole "I hate you" lets fuck thing...
And Atlas? He could be such a strong, demanding character, yet I'm not into him either. I'm really more into the story line itself. So just to see what was gonna happen with Lucy and Nicholas...that's what kept me reading.. That's why I'll keep reading.
And the whole thing with Benji???? I don't even know what went on there. I still don't really have much of a clue. lol
So before I can really give a decent review, I must finish the duet as a whole and see where it goes and if my feelings have changed.
I'm a holdout until the bitter end, lol


ABOUT THE AUTHOR