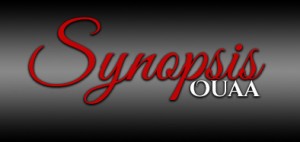 He's trying to protect his heart… She's a shell of the girl she once was… Can he chase away the demons threatening to destroy her?
Mackenzie Delano craves control. After tragedy strikes during her freshman year of college, she compensates for the helplessness she felt by micro-managing every aspect of her life, from her business life to her social life…to her love life. But she wasn't expecting to cross paths with a mysterious man who seems to invade her every thought. Tyler Burnham has been living his life with one rule in mind…never fall in love. Focusing solely on his career, he is able to remain a detached observer of life… Until a case is dropped in his lap, forcing him to form an intimate relationship with a sharp-tongued woman in order to obtain the location of a man deemed an enemy of the State. When Tyler finds himself falling for Mackenzie, will he be able push his feelings aside and recover the information he needs? Or will he put the mission and their lives at risk to follow his heart? Chasing The Dragon is the first installment of a two part series of deception and betrayal where nothing is as it seems. ***Note - Chasing The Dragon is the first book in a two-book duet and is a spin-off of T.K. Leigh's USA Today Best Selling Beautiful Mess series. It is not necessary to have read that series in order to read this duet, but it will contain a mild spoiler from the third book in the Beautiful Mess series, Gorgeous Chaos.***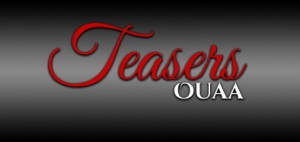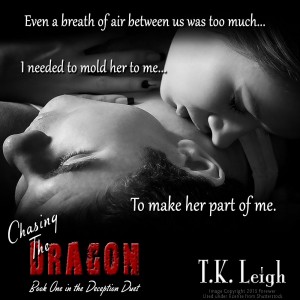 Rachel's Review~
By now, I'm sure you all know how very much I love all things TK Leigh. Her A Beautiful Mess series (book 1 A Beuautiful Mess is currently FREE) was one of the first Indi Author books I read, and I immediately fell in love with Alexander Burnham! #TeamAlexAlways
So, every time I start a new book by Tk Leigh I'm a little bit worried. Well, I think I need not be, nor do you.
With this spin off of, and by spin off I mean only that my dear sweet Alex makes an appearance, she totally and completely ROCKS it! And maybe, I need to amend my saying to
#teamburnhamalways
since Tyler is just as good as Alex!
Mackenzie not only lost at love, she was betrayed and broken...so she keeps herself hidden away. She's had her heart trashed and she now craves control to keep herself sane and safe.
Tyler, fab in a suit, working for the FBI takes an information gathering job and guess who he needs to "find out"...yep, you guessed it. Mackenzie! With his past, faking a relationship is nothing to be worried about...he won't fall for anyone anyways. But when Mackenzie gives part of herself, Tyler can't help but feel.
This story has it all. Love, Lust, Intrigue, "Nation Security" problems, and will leave you reeling. It will trip your trigger and have your emotions swaying one way and then the other.
What does Tyler do? follow his heart or follow the rules? Believe in himself and Mackezie or believe in only what he's told?
This is book 1 of 2 and TK LEIGH is freaking fabulous as always! She brings the best characters, a great storyline and a fabulous writing style to the table once again! Thank you for another fab 5 STAR read, and
#teamburnhamalways
"Dance with me, Mackenzie," he said, holding my hand in his, sensually placing the other just below my hip bone. "What are you−" "Shhh…," he admonished, expertly leading me in our dance, the band playing Cole Porter's Every Time We Say Goodbye. "Just enjoy it and don't think." I simply nodded, turning my head to scan the restaurant. "Mackenzie, eyes on me. I need to know you're with me." I snapped my eyes back to his, my mouth slightly agape as my heart pounded in my chest. He was warm and spellbinding. The way he held me in his arms comforted me and made me feel as if they were made to hold me. "Are you with me?" he asked, raising his eyebrows. "Yes," I said, my voice soft. He leaned toward me and the bit of stubble on his chin brushed my skin. "Yes what?" he whispered. "I'm with you." The corners of his lips turned up slightly and there was a spark about him that wasn't present yesterday. "I like the sound of that, Miss Delano." He pulled me closer and I tilted my head to peer into his striking eyes, needing the connection I felt at that moment. It was unlike anything I had ever experienced, all because of a well-placed hand, a sinfully sexy voice, eyes that made me want to melt, and arms that felt like home. "Who would have thought that the Mackenzie whose lips I couldn't stop seeing in my dreams last night would turn out to be Mackenzie Delano, proprietor of South Padre's hottest new spot?" "How did−" "Shhh," he said once more. "You think too much. Just enjoy the moment because it's over once the band plays the final note to this melody." I snapped my mouth shut, a strange awareness of loss washing over me at the prospect of this complete stranger walking away from me once the song came to an end, wondering if I would ever see him again. "You're a lovely dancer, Miss Delano," he commented. "Thank you," I answered, unsure of whether to say anything further. He seemed to be in complete control of the dance, of his words…and of mine. And, for the first time, I was okay with someone else calling the shots. "You have a dancer's body. I'm confident you've bewitched quite a few men with the way you can seamlessly navigate the dance floor." He leaned toward me and whispered, "I must confess… You've bewitched me." His voice was sweet as it crooned in my ear, and I was left a silent, blubbering mute, the sincerity in his declaration sparking a renewed sense of longing I had ignored for years. My breathing grew ragged, and I was unable to formulate any response. I simply lost myself in the moment of our dance, wanting his sensual words to ring in the recesses of my mind for all eternity. I wished I could have recorded his voice murmuring those endearing words to me so I could replay them over and over again when I needed to feel something I didn't think I would ever feel again. He molded my frame to his, our bodies swaying to the classic tune, and began to sing along with the band. I imagined he was singing to me, and me alone. His voice was deep and guttural, but sweet as he leaned toward my neck and crooned the last verse into my ear. I closed my eyes, losing myself in his warmth, his voice, his everything. All too soon, the final note rang out, silence encompassing the room, but we continued to sway to the music in our heads, our rhythm perfectly in tune to each other. A loud drum kick echoed, startling me, and I opened my eyes, almost expecting it all to be a dream. But it wasn't, and I was met with my mysterious stranger's strong face. Time stood still as we simply stared at each other, neither one of us moving. I licked my dry lips, nerves causing my breathing to grow more intense and labored. He grabbed my hand and brought it to his soft lips, placing a kiss on it. The contact caused a rush of adrenaline to run through me. Before I could ask his name, he was gone, leaving me stunned and alone once more.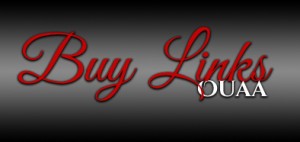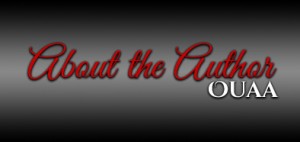 T.K. Leigh, otherwise known as Tracy Leigh Kellam, is the USA Today Best Selling author of the Beautiful Mess series. Originally from New England, she now resides in sunny Southern California with her husband, dog and three cats, all of which she has rescued (including the husband). She always had a knack for writing, but mostly in the legal field. It wasn't until recently that she decided to try her hand at creative writing and is now addicted to creating different characters and new and unique story lines in the Contemporary Romantic Suspense genre.
When she's not planted in front of her computer, writing away, she can be found running and training for her next marathon (of which she has run over fifteen fulls and far too many halfs to recall). Unlike Olivia, the main character in her Beautiful Mess series, she has yet to qualify for the Boston Marathon.