Claire Hadley shouldn't even be on my radar.
There are a million damn reasons why I shouldn't touch her.
Her brothers are my best friends. We grew up together, under the same roof.
I'm supposed to think of her like a little sister.
I won't break my loyalty for a f*ck.
Razer Bennington forgot me when he joined the marines.
One kiss. Seven years. I can't get the taste of him out of my mouth.
I'm meant to be the good girl. A virgin. A role model.
I'm supposed to live up to their expectations.
I'm going to get what I want.
I should be careful what I wish for.
Claire Hadley was about to check the perfect fiancé off her checklist.
Until she found him underneath a hooker.
Running home to her brother, she doesn't expect to be rescued by Razer Bennington.
Seven years ago he left her behind.
But she hasn't forgotten their last night together. Or the kiss they shared.
Tired of living up to the expectations of others, she throws caution to the wind.
This time she'll get what she wants.

Rachel's Review~
Oh my goodness. I love finding new authors I enjoy! And this was a great read. That sexond chance (yeah, I did that on purpose) romance. Claire has fancied herself in love with her brothers bestie since she was sixteen. Razer left for the marines and Claire made the most of her life. Or so she thought. She finds her fiancée banging a hooker, and on her way back "home to her brother" she gets a flat...really, one would wonder just what the Karma Gods were thinking...

Then, to top it all off, who should come to her rescue? Yep, Razer.

The characters were so funny, and the sexual tension was done so well...Even the VIRGIN ANNIHILATION which I'm not a big fan of was well done. Obviously it's romance, so you know there's that their striving for their HEA... I loved the banter, the flirting and Tom...LOL...yep, I'd love to read his story! But when I checked, there's really nothing there yet, so I'll fall back and read some of Misti's other works since this one was so entertaining.
4.5 Stars
Misti Murphy is a sadistic b*tch who loves to emotionally torture fictional people. If she did that in real life she'd probably end up in prison or a psych ward so she prefers to create dirty talking alphas and the sexually frustrated women who fall into their beds. And if someone needs to be smacked upside the head before f*cking turns to love then that makes her very happy indeed.
She's a huge believer in flaws making us human, and that not everyone likes bacon. She's also addicted to chocolate and scared of the effects of the coming shortage. She swears like a f*cking trooper, and thinks that graphic smuttiness should be as real in fiction as it is in real life.
When she's not writing she's the perfect housewife and mother. Ha bloody ha! When she's not writing she's hiding in a cupboard with her kindle, scoffing chocolate, and stalking facebook.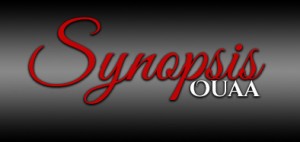 Revenge will be sought.
Love will be tested.
Lives will be lost.
One minute, I could see my future with Hattie and our baby. The next, moment cured me of the illusion. Vargas blood ran through my veins and regardless of what I wanted, the darkness would always win.
Make no mistake. I will save Hattie.
I will kill every last person affiliated with the Alvarez Cartel. But then, I will set her free…
Because that's the only way to save her from me.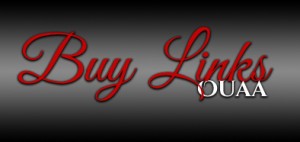 AMAZON US
I
AMAZON UK
Rachel's Review~
This has been a fabulous series! And as such...make sure you read the series in it's entirety starting with book1, The Bargain- Vargas Cartel 1, then move on to Unveiled, which will lead you to Confessed and the superbly done conclusion to Ryker and Hattie's story!
This had it all...drama, angst, grit, a little bit of darkness, torture and edge of your seat suspense.
While a quicker read, I devoured it in my haste to find out WHAT happens. Each twist, every turn...the plot was great!
Lisa Cardiff has become one of my go to authors!
4.5 Stars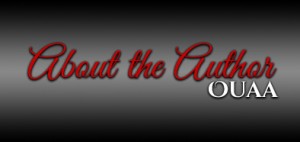 After spending years practicing law and a million other things, Lisa decided to pursue her dream of becoming a writer and she must confess that inventing characters is so much more fun than writing contracts and legal briefs. A native of Colorado, she lives with her husband and three children in Denver. When she isn't managing the chaos of raising three children and owning her own business, she can be found reading or writing a book.