JUST DESSERTS: A Collection of Bite-Sized Delights presented by SecretHungers.com
Just Desserts is a buffet of deliciously naughty stories. These delights are as diverse as the authors who write them. It is my pleasure to reveal two of the more than twenty contributing authors to Just Desserts-debut, new, multi-published, award-winning and bestselling authors. ENJOY TODAY'S SPECIAL! Today, we feature one new and multi-published author. Take a moment to get to know them.
---
Claiming by J.S. Snow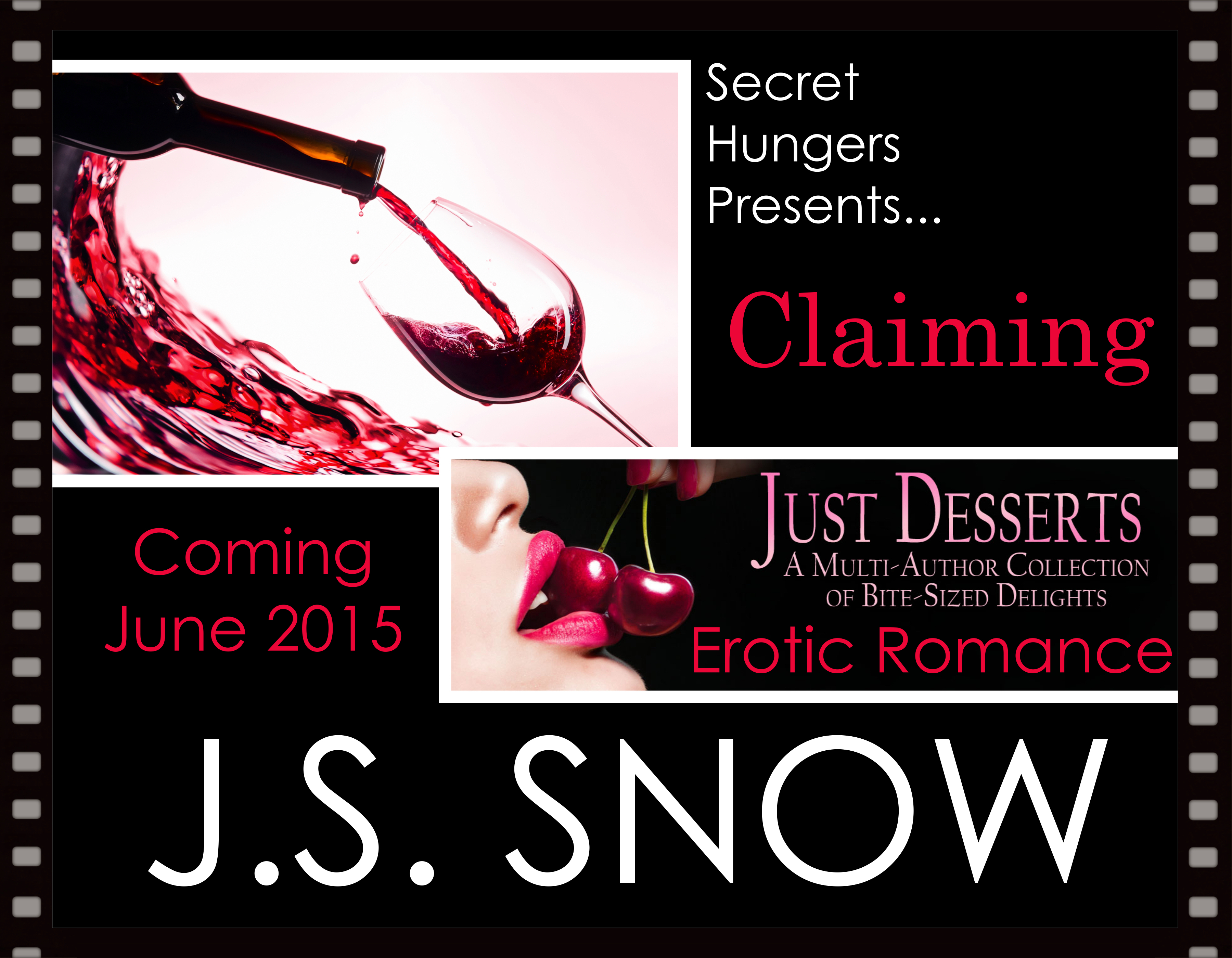 A stand-alone erotic short story
erotic romance
#claiming, #nutella, #erotic, #romance
Celebrating the success of his number one New York Times Best Selling work, Will Clayton decides to in style with a mouth watering filet served in the finest five star restaurant, and then later claiming his woman in the most intimate and ultimate way.
The outgoing and sexual adventurous Jay Hodges is more than willing to sate Will's craving for her beautiful ass, all the while satisfying cravings of her very own.
Get to know J.S.
J.S. Snow began her literary obsession at the tender age of eleven with the first voluntarily read book Dear God It's Me Margaret by Judy Blum. Only a few years later her fascination with fictional offerings really took root as she stepped into the mind of one of her hero's Stephen King through his work Christine.
Now that her fascination with fictional literature has firmly taken root, she is now seriously considering a twelve step program for her e-reader addiction, feeds her fascination of fiction with new literary offerings via her coveted e-reader, has a passion for dark chocolate, sweet tea and Heavy Metal music. She is the proud mother of a downright spectacular daughter (who was head banging in the belly) and lives with the belief that the mind where the imagination lives is a far more entertaining place than TV or movies ever will be. J.S. Snow currently resides in Central Florida and has been in the administrative office field for twenty eight years.
This sexiest food is:
There is nothing sexier in my opinion that freshly picked and cut fruit. Something about the natural and erotic juices that flows from each piece keeps the mind constantly wandering and wondering.
Five things you'd be surprised to know about me:
1. I wanted to be one of the first woman allowed to serve in military combat. 2. I am a tree hugging, save the spotted owl, birkenstock wearing liberal originally from the pacific northwest and will NEVER apologize for that. 3. I revel in the rare moments when I can say, "I finally figured it out." 4. Little kids freak me out, in fact, I don't really like them at all. Glad mine is now twenty-one. 5. I have hundreds of small panic attacks, every, single, day.
The sexiest place in the world is:
In the middle of the Moab desert, in a tent. Why? So when I really let loose, there's no one pounding on the wall asking me to shut the hell up.
Follow J.S.





Other Works by J.S. - Click cover to see listing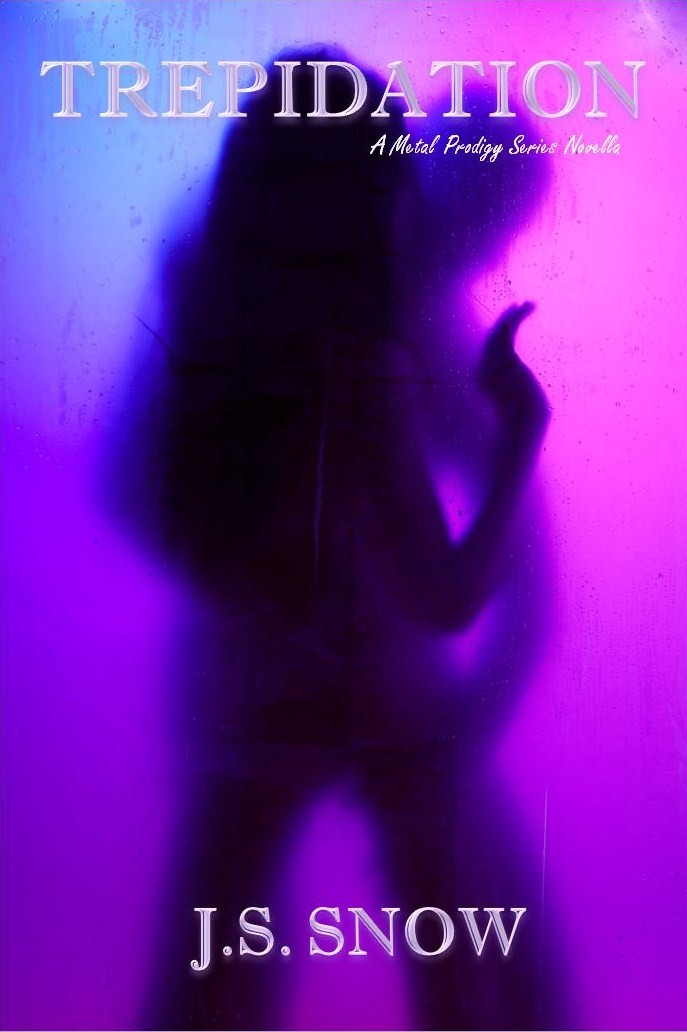 ---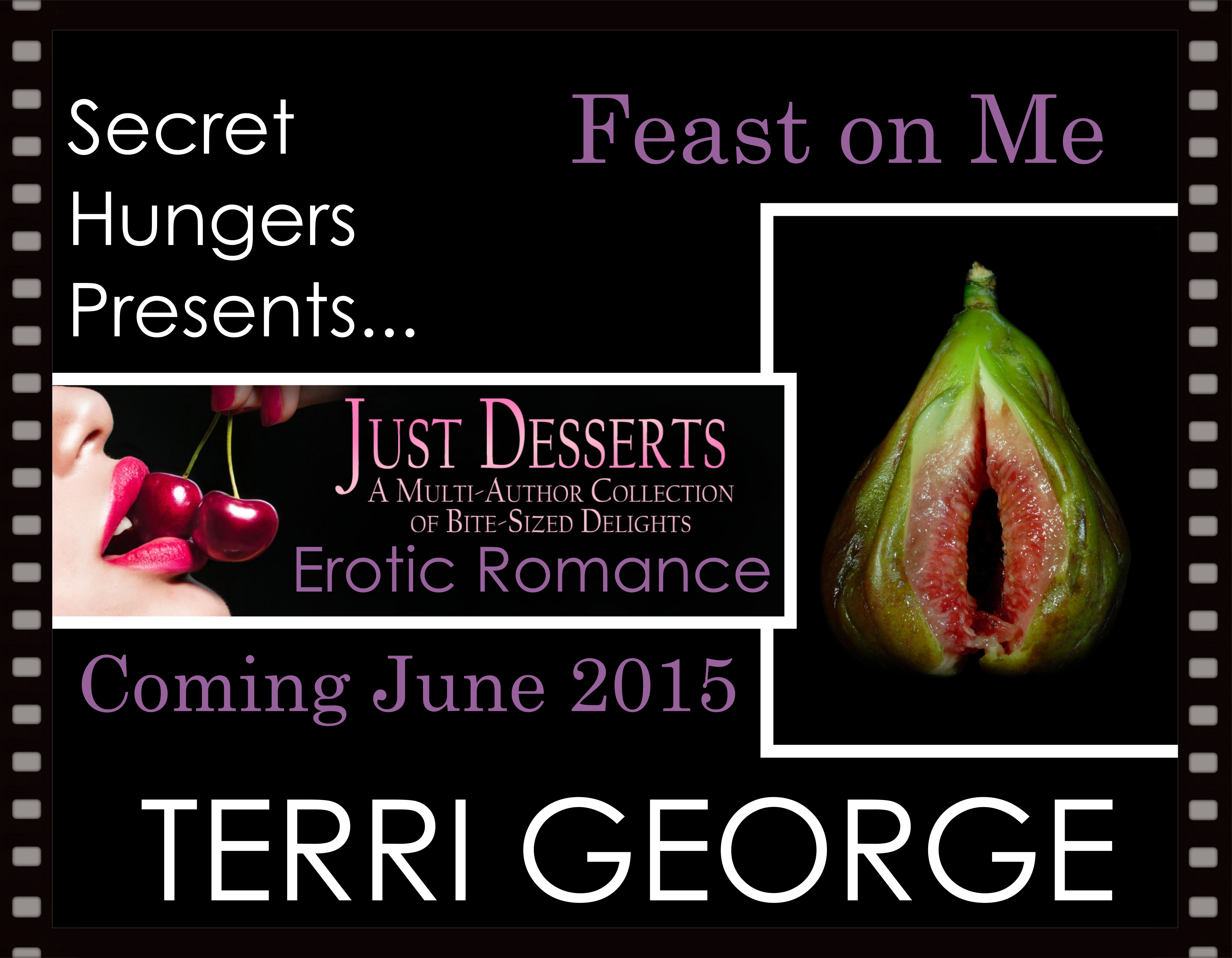 Feast on Me by Terri George
Stand-alone Erotic Short-Story
Contemporary Erotic Romance Ménage
#contemporary, #erotic, #romance, #kink, #erotica, #ménage,
They have the perfect marriage. They are happy. There's nothing he wouldn't do to keep her. There's nothing she wouldn't do for him. Even agreeing to the ultimate test of her love. But will their love survive it?
Get to know Terri
From a small child, Terri George has loved to lose herself in stories. She's a firm believer that if heaven exists, it contains every novel ever written and has big squishy sofas to curl up on and read for all eternity.Her comedy play, The Magazine was performed at The Bush Theatre in London and her poetry has been published in several anthologies. However, what she really wanted to write were novels. With several unfinished manuscripts languishing in the depths of her computer's hard drive, it was her discovery of erotic romance that led her to the realisation this is the genre she should be writing. As English as they come, Terri couldn't survive without tea. From Rachmaninov to Aerosmith her taste in music is best described as eclectic. And she makes a mean chocolate cake.
The sexiest food is:
Slivers of succulent fruit are SO sensual. Feeding them to your partner... all those juices running down your fingers (and who know where else) just begging to be licked off...
And don't we all agree that chocolate is seriously sexy? Why? Because eating the stuff produces all those delicious endorphins and the phenylethylamines in chocolate releases dopamine into the same pleasure centres of the brain as an orgasm does. And think of the fun that can be had with chocolate body paint!
Five things you'd be surprised to know about me:
It may not seem it from my FB posts, but in RL I can actually be quite shy. A small gathering of people I can handle, but parties - especially those where I only know the person I'm going with or who's giving it - terrify me.

Although I like to cut loose every once in a while, truth be told I'm a homebody. Apart from the obvious reasons, that's why I'd love to be a full-time writer. I could stay home in my PJs writing, reading and laughing with my friends on Facebook.

I hate promoting myself. Maybe it's the shyness kicking in or something to do with me being English. We see self promotion as bragging and boasting. Two very undesirable attributes to have.

I don't know how surprising this is and certainly people who know me know this about me, but I've been vegetarian for over twenty years. It's not that I have a problem with eating animals per se, but I do have a huge problem with how animals are kept and slaughtered. And the thought of wearing fur is anathema to me.

Okay time to confess - even at the risk of offending. I don't believe in God. I'd always struggling with the concept of God, but after reading Richard Dawkins' The God Delusion I breathed a huge sigh of relief realising it was okay not to believe. If your faith brings you comfort then I'm happy for you. Just don't ram it down my throat. You see how this works? You have the right to believe and I have the right to not believe. So please don't take my non-belief as a personal insult.
Sexiest place on earth is:
Okay I'm going to cheat here. Why do you need to be somewhere exotic for a sexy interlude as this question implies? I'm a firm believer that it's not where you are, but who you're with that matters. Great sex doesn't require an exotic backdrop. If you're with the right person and all you're thinking about is that person and how good it feels then locale is irrelevant.
Follow Terri