Cover Reveal - One Simple Mistake,
The Citadel Series, Book 1 - March 27th
by Deanndra Hall
Release Date: April 6, 2015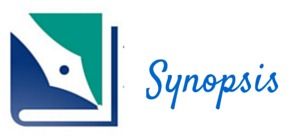 He already knew, but he's about to be reminded: Your whole world can change forever in a split second.
A man with a broken heart.
Doug Benton's heart was broken when he misread the cues of a purely sexual threesome. But when he meets Vivian, the sister of his employer's daughter-in-law, he wonders if she's as hungry for a real relationship as he is. There's just one problem: He's a Dominant. And Vivian is possibly the most vanilla woman he's ever met. That knowledge leaves him wondering if they could ever have anything that would last.
A woman scorned.
Vivian Norton has been dumped one too many times - the last time, at the altar. To make matters worse, she's fallen in love with the one man she most certainly shouldn't have. When she meets Doug at a Walters family gathering, her first thought of the good looking security agent is simply, What a heartbreaker! As Vivian gets to know Doug, she begins to wonder if they could have something more than just a fling and, even though she's scared, his calm strength gives her security and hope.
As time passes, it becomes more and more obvious to the strong, passionate young man and the sweet, innocent, curvy redhead that they want a relationship that'll stand the test of time. Everything falls into place, and they discover that each is exactly what the other needs.
But all it takes is one simple mistake to ruin everything.
And when Doug makes that mistake, there's no going back. He doesn't mean to. He tries to fix it, to take it back, to make it all right, but Vivian is having none of that. And when he finally forces her hand, he learns a painful lesson.
There's no coming back from some mistakes.
In this first volume of the Citadel, the first spinoff series of the popular Love Under Construction series, revisit the world of the Walters family in Louisville, Kentucky, and two characters you knew but wanted to know better. It's a story of love, loss, and what happens when "I'm sorry" just may not be enough. Is there hope?
In Deanndra Hall's stories? There's always hope.
WARNING: This book contains graphic sexual content and detailed injuries and medical situations. It is not considered suitable for those under the age of 18 years. Reader discretion advised.
Deanndra Hall is a working writer living in far western Kentucky with her partner of 30+ years and three crazy little dogs. She wrote for business, academia, non-profits, did graphic design, and worked as an assistant editor and columnist for a local publication, as well as working in visual arts in the area of fiber and textiles.
But her writing career took a pivotal turn when, while reading a popular erotic romance trilogy, her partner said, "This is boring. Honey, you write lots better than this!" She decided to try her hand at writing in the erotic romance and erotica genre and never looked back.
Along with writing, Deanndra enjoys hiking, kayaking, working out at her local gym, healthy cooking, reading (of course), and anything chocolate. You can visit her at her website at
http://www.deanndrahall.com
, not to mention her author pages all over the place.
Author Links: