---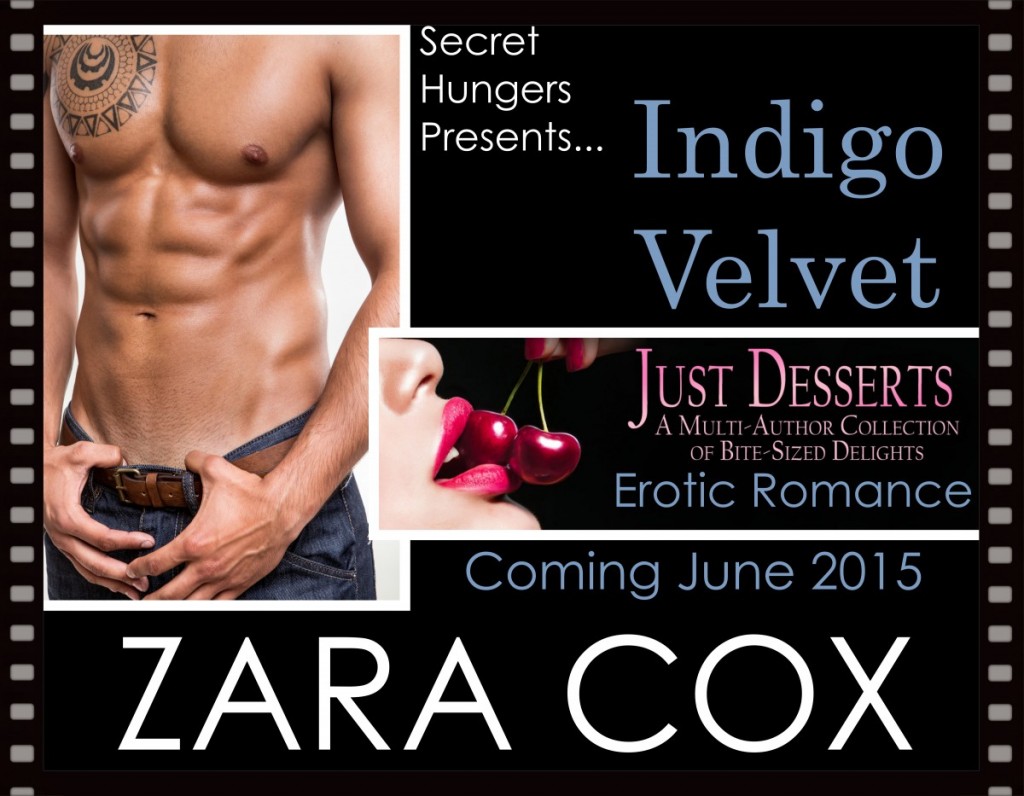 Indigo Velvet by Zara Cox
A stand-alone erotic short story from the

The Indigo Lounge Series
#indigolounge, #sevennightssevenhighs, #indigovelvet
Reader, I married her.
She was broken when we met.
But then so was I.
We healed each other.
We're crazy about each other.
But I'm quickly learning that love isn't enough. To make it through each day, we'll have to be consumed by each other.
Get to know Zara
Zara Cox has been writing since she was thirteen years old, but it wasn't until seven years ago that she decided to share her love of writing sexy, gritty stories with anyone besides her close family (the over 18s anyway!). Her best-selling Indigo Lounge Series is Zara's first step in her erotic romance-writing journey. In 2015 she hopes to bring her readers even more sizzling-hot stories featuring panty-melting alpha heroes and the women who rock their world. She's also working on an entirely new super-hot series, so watch this space and keep in touch! She'd love to hear your thoughts.
This sexiest food is:
Cake. Because cake is sexy!
Five things you'd be surprised to know about me:
1. I was once in a plane that was forced to land by fighter jets. 2. I hate oysters. 3. In my next life I want to be an actress. 4. I went through a tomboy phase as a teenager, and at one point I owned 15 pairs of jeans. 5. I can eat nothing but cake for the rest of my life!
The sexiest place in the world is:
Bora Bora
Follow Zara
ZARA'S FAN GROUP
Other Works by Zara - Click cover to see listing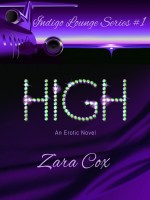 ---
Tasting Paris by Renea Mason
Stand-alone Erotic Short-Story from The Good Doctor Trilogy
Erotic Romance
#ménage, #sexy, #medicalromance, #kinky, #paris, #Romance, #Steamy
When Elaine complains to Dr. Vincent, Sebastian and Marco that she missed out on all the points of interest in Paris on her last trip, the trio brings Paris to her, in the doctor's New York penthouse.
Get to know Renea
Award-winning author, Renea Mason, writes paranormal and contemporary erotic romances When she isn't putting pen to paper crafting sensual stories filled with supernatural lovers, she spends time with her beyond-supportive husband, two wonderful sons and two loving but needy cats.



The sexiest food is:
Honey



Five things you'd be surprised to know about me:
1. I love to eat tomato paste from the can.
2. I was once a member of a live-action role-playing group. 3. I hate avocados. 4. I studied voice in music school. 5. I actually like driving.
Sexiest place on earth is:
My husband's pants. :)
Follow Renea
Renea's Fan Group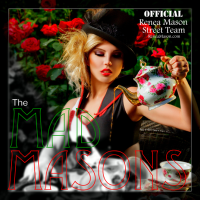 Other Works by Renea - Click cover to see listing