JUST DESSERTS: A Collection of Bite-Sized Delights presented by SecretHungers.com
Just Desserts is a buffet of deliciously naughty stories. These delights are as diverse as the authors who write them. It is my pleasure to reveal two of the more than twenty contributing authors to Just Desserts-debut, new, multi-published, award-winning and bestselling authors. ENJOY TODAY'S SPECIAL! Today, we feature two more bestselling authors. Take a moment to get to know them.
---

Honey Bear by Michele Bardsley
A stand-alone erotic short story from the Pearson Security Series
Paranormal Erotic Romance
#werebear, #shifter, #paranormal, #romance, #eroticromance, #honeybear, #amreading, #readerdessert, #steamyromance, #bearshifters,
When bear shifter bodyguard Mike Pearson is tasked to protect celebrity baker Amelia Delacorte, he thinks the job will be a piece of cake.
Amelia has a secret, one she must protect at all costs, especially from the nosy werebear with the gorgeous see-your-soul eyes and hunky, drooll-worthy muscles. Stuck in a basement kitchen until danger is nullified, Amelia can only think of one way to distract her protector: She'll make him dessert. But it turns out the only dessert Mike Pearson wants ... is her.
Get to know Michele
New York Times and USA Today bestselling author Michele Bardsley writes steamy paranormal romance about shifters, demons, and vampires. When not writing otherworldly tales of romance and mystery, she crochets hats, eats chocolate, and watches "Supernatural." She lives in Texas with her awesome husband, the Viking, and their fur babies.
This sexiest food is:
Chocolate is the sexiest food. It's versatile. It tastes good hot or cold (or poured over muscles to be licked off ... slowly). It comes in a variety of forms--hot chocolate, chocolate vodka, chocolate ice cream, and chocolate cake (especially good smashed against a pectoral to be licked off ... slowly). Chocolate can go into desserts or be its own dessert. It is, quite frankly, the sexiest food around.
Five things you'd be surprised to know about me:
1. I once took lessons to learn how to clog dance. 2. I met Dana Plato while working in an Oklahoma video rental store. 3. I hate celery. In all forms. I wish it would die. 4. I am a Star Trek nerd with a deep love for the original Star Trek TV series. 5. I'm addicted to Investigation Discovery shows.
The sexiest place in the world is:
Ireland. I don't care where as long it was in Ireland.
Follow Michele






MICHELE'S FAN GROUP
Other Works by Michele - Click cover to see listing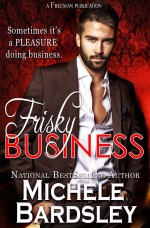 ---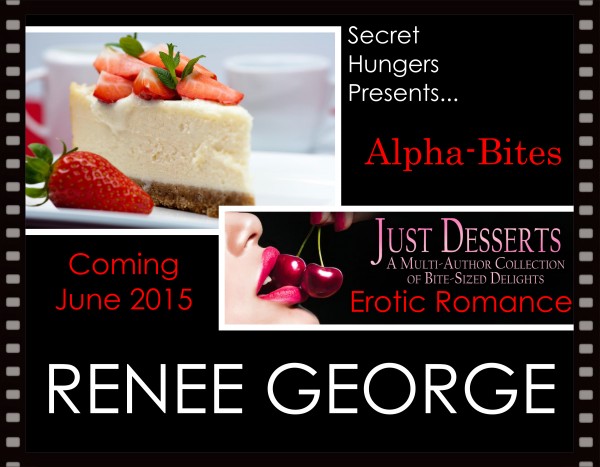 Alpha-Bites by Renee George
Stand-alone Erotic Short-Story from The Cull: Claimed by the Alpha Series
Paranormal, Shapeshifter, Steamy Romance
#PNR, #Sexy, #Shapeshifters, #TheCull, #Werewolves, #BBW, #Curvy, #Romance, #Steamy, #OzarkShifters
Ever since gorgeous werewolf Conor Evens saved her life by "culling" her into the local lycanosapien pack, Anna Davis has been happy as Conor's mate--even though it means keeping secrets from her family. However, Conor has a sweet surprise for his beloved and Anna will soon learn the true delight of an alpha's bite...
Get to know Renee
Multi-published, award-winning author Renee George has been a factory worker, an army medic, a nurse, a website designer, a small press editor, an artist, and a teacher, but writing stories about sexy alpha men is the BEST job she's ever had. When she turned thirty, she went back to college and earned her BA in creative writing. She has been married to the love of her life, a wonderful man who supports in every way, for over half her life (and that is a VERY long time!). She happily lives in a small, Midwest town with her husband, two needy dogs and a very independent cat.
The sexiest food is:
New York Cheese Cake with Earl Grey Tea. There is something so sinfully delicious about this rich, decadent dessert. It looks so simple from the outside, but every bite makes you want it more and more. The bergamot oil (a hint of orangey-citrus goodness) in a cup of Earl Grey tea cuts richness, so you can indulge yourself until you've licked the plate clean.
Five things you'd be surprised to know about me:
1. I'm allergic to dairy and beef. (I know! and I picked Cheese Cake! Just because I can't eat it now, doesn't mean I don't remember how good and sexy it is.)
2. I'm a Final Fantasy and Dragon's Age addict. I have been known to play for days on end to the detriment of hygiene. (It's why I ONLY play at Christmas time). 3. I cried both times I met Charlaine Harris, but only AFTER she was gone. 4. I've watched "Sense and Sensibility" a million times, and I have never gotten tired of it. AND I always cry when Edward drops down to propose to Elinor. Never fails to move me! 5. I am a fan of action blockbusters, comic book heroes, epic science fiction, paranormal, zombie/ horror, and anything with blood and big explosions (though, not a fan of car chase movies). I do not usually enjoy romance movies (though there are some exceptions -- see #4), and I have never watched The Notebook.
Sexiest place on earth is:
In the arms of a hot, alpha man. (Sexiest location EVAH!)
Follow Renee






RENEE'S FAN GROUP