Title: Salvation and Secrets (Chastity Falls Series Book 2)
Author: L.A. Cotton
Genre: New Adult/Contemporary
Pre-Order: April 3rd
Release Date: April 17th
Synopsis
Chastity Falls was supposed to be Ana Parry's fresh start. But what started as her salvation soon became her undoing.
Four months after losing the very thing that gave her reason again, Ana is back at Chastity Falls. Holding on by a thread and trying hard to forget about Jackson isn't easy when she's determined to uncover the Donohue's biggest secrets.
Jackson Pierce knew he was playing with fire when he pursued the girl with pain in her eyes. But there was something about her and he just had to know more.
Walking away from Ana was the hardest thing he's ever done, and four months on, he refuses to forget. He can't. Rising tensions with Reibeckitt Valley mean Ana is still in harm's way and, this time, he's determined to protect her—at all costs.
Loyalty drove them apart, but will secrets piece them back together? Or tear them apart for good?
Salvation will be earned, secrets will be unveiled. Welcome to Chastity Falls.
~ Pre-Order Links ~
~ Trailer ~
~ Teasers ~
~ Other Books In The Series ~
Loyalty and Lies (Chastity Falls Series Book 1)
Synopsis
Eighteen-year-old Savanah Parry just moved three thousand miles across state to escape. The memories…the whispers…the pain. Chastity Falls Academy is supposed to be her fresh start; her salvation. And when Ana meets mysterious Jackson, she begins to think it is. She hasn't smiled in almost sixteen months; not since the night her life changed forever, and despite her guilt…her loyalty, Ana can't deny that Jackson is breathing life back into her. With Jackson by her side, Ana wants to believe she can heal and move on. But she isn't the only one living a lie, and the small private Academy has secrets of its own. All is not what it seems, and Ana is about to find herself in a tangled web of lies; fighting for survival, again. Loyalties will be tested, lies will be told. Welcome to Chastity Falls.
~ About the Author ~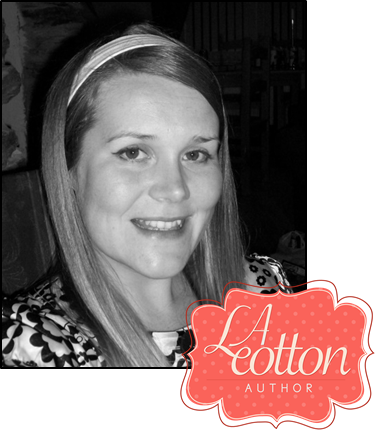 Author of NA Contemporary Romance, L. A. Cotton loves writing about those first looks, first kisses, and happily ever afters.
A wearer-of-many-hats, L.A juggles being a full-time mum to two little people with two part-time jobs and college. In her spare time (and when she's not camped out in front of the laptop) you'll most likely find her immersed in a book, escaping the chaos that is life.
You can connect with her at:
www.lacotton.com
www.facebook.com/authorlacotton
www.twitter.com/authorlacotton