Title:
Heart Of Steel
Series:
Satan's Savages MC #1
Author:
KE Osborn
Genre:
MC Romance
Hosted By:
Francessca's Romance Reviews
Synopsis
My name is Steel.
A Marauder Japanese Steel Knife is my weapon of choice.
I'm a hard-core, callous, biker in the Satan's Savages MC.
I wasn't meant to fall for someone like her.
My name is Willow.
I'm a kindergarten teacher.
I'm kind and gentle, but I'm sick of living the simple life.
I need something different.
She is sassy.
He is cocky.
They are drawn together by fate.
But together they could lose it all.
Willow isn't meant for my world. So when she's thrust into it, can she accept who I am? Will my brothers welcome her as a part of the brotherhood? Or will I have to protect her from the brothers I've grown to love?
Can Willow penetrate my heart of steel?
This MC novel contains crude language, sex scenes, and graphic violence. It is not suitable for readers under the age of 18. If any of the above offends you, please do not read this book. This is a complete work of fiction and is not a true representation of a motorcycle club. It is for entertainment purposes only.
Add To Goodreads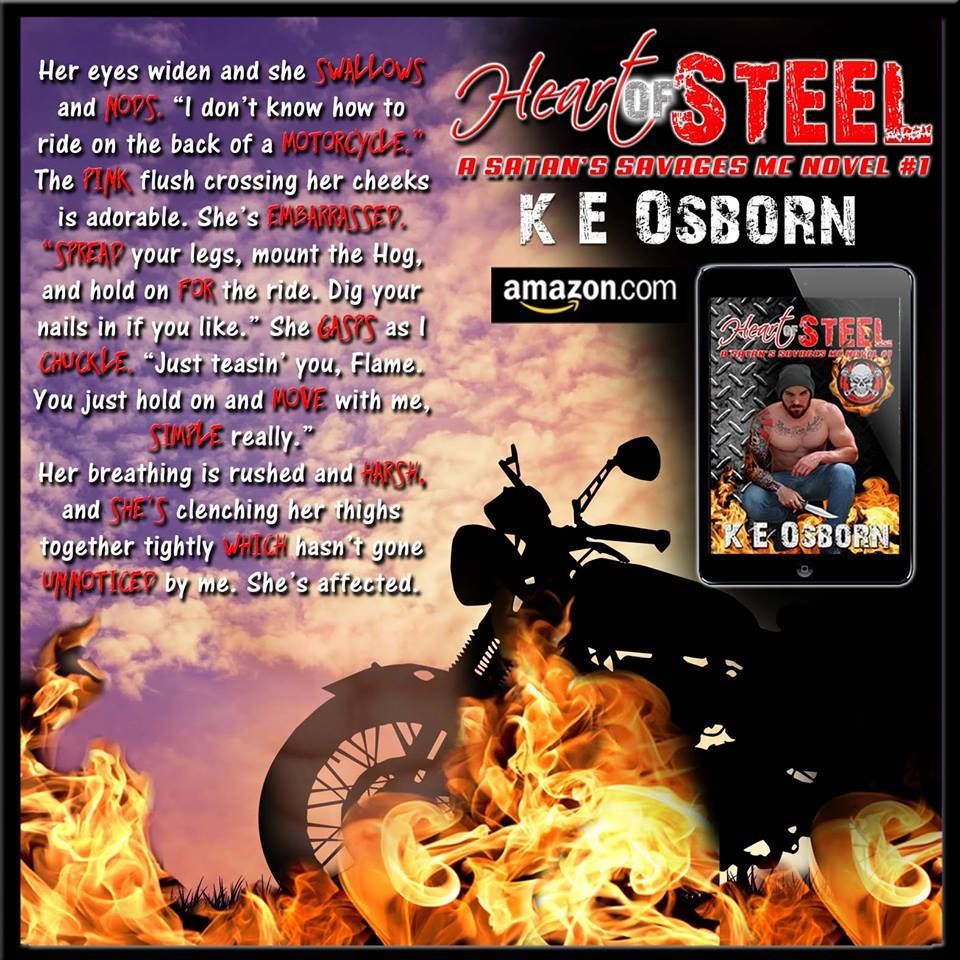 Purchase Links
Amazon UK
Amazon USA
Amazon CA
Amazon AUS
Excerpt
I smile and place out my hand for her to shake. "Steel. People call me Steel."
She tenses suddenly, taking in her surroundings and looking down at my cut. Her eyes widen and then she looks over to the bikes all parked across the road.
"Oh, you're a…"
"Biker?" I ask wondering why she couldn't say it.
"Yeah."
"Is that a problem?"
She shakes her head, taking a step back from me and her face hardens.
I know that look.
It's fear.
I exhale and take a step closer to her. "Look, yes, I'm a biker. Does that mean I'm a pig? Yes, sometimes. Does it mean I'm goin' to rape, pillage, and murder you? No. Willow, was it?" She slowly nods her head. "I won't hurt you. So stop lookin' at me like I'm goin' to steal your innocence… I'll only do that if you want me to." I grin wickedly at her and her eyes grow huge as she bites down on her bottom lip trying to fight the smile that's now forming. "Now show me this gate so I can fix it for you and stop you from bein' sued. Hey?"
She merely nods and looks down at Jackson, who's playing with her hair.
"He's goin' to steal your innocence, Miss Willow," Jackson says and I burst out laughing as she gasps shaking her head.
"Oh my Jackson, you really say the silliest things."
What others are saying:
Awesome read, hunky MC biker and a darling kindergarten teacher, read how their worlds collide.
~ Goodreads Review
We really enjoyed this book we liked the way these two beautiful souled tried to mix there worlds together and enjoy each other.
~ Bloggers Down Under
I loved it!
Steel and Willows story was Intense and so full of passion. I laughed so hard at Jackson's " Naughty Words"
- Debb Lynn Rockette.
About The Author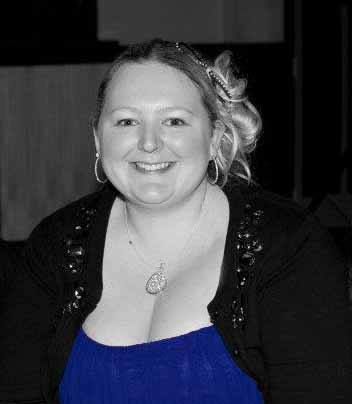 Australian author K E Osborn was born and raised in Adelaide, South Australia. With a background in graphic design and a flair for all things creative, she felt compelled to write the story brewing in her mind.
Writing gives her life purpose. It makes her feel, laugh, cry, and get completely enveloped with the characters and their story lines. She feels completely at home when writing and wouldn't consider doing anything else.
You can stalk KE Osborn here:
Website
Facebook Page
Twitter
Goodreads
Amazon Author Page
Join The Release Party
Coming Soon

Ignite The Flame (Satan's Savages MC #2)
My name is Willow AKA Flame.
I'm on the run with my biker boyfriend.
I'm running from his Satan's Savages MC brothers.
How did my life come to this?
My name is Steel.
I will protect her with my life.
But two weeks on the road is long enough.
I need to find her somewhere to hide—a sanctuary—where she will be safe.
She is scared.
He is desperate.
They are running for her life.
Can a helping hand bring a new home?
Running from what scares Willow most, leads them both on a different path, to another life they didn't know existed. A brotherhood that's there willing to protect and provide sanctuary. But will the brothers they left behind follow them to their new haven?
Can Steel continue to ignite the Flame?
Pre Order NOW:
Amazon UK
Amazon USA
Amazon CA
Amazon AUS