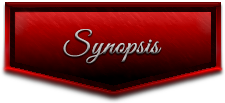 The second in the fascinating series about the lives of the beautiful Beth Cunningham, her family and friends.
Britain moves ever closer to the 1745 rebellion and the impending attempt to restore the Stuarts to the British throne. With no other options available to her, Beth marries the effete and tedious social butterfly Sir Anthony Peters.
She resigns herself to a future of formal parties and dismal social gatherings, whilst accompanying a husband who is both tiresome and physically repellent to her, but consoles herself with the thought that if she is not to know love, then at least she will have a secure and comfortable life. It may be uneventful, but she will be free of her brother.
The ink on the marriage contract is hardly dry, however, when Beth makes a shocking discovery, one that turns her world upside down and throws her whole future into doubt once more.
Almost immediately she must make a decision. Will she opt for the safe but dreary life her husband wishes her to lead, or will she fight for a life of passion, adventure and excitement, knowing that in doing so, she risks not only her own life, but the lives of those she loves?
Join the rebellion of one woman and her fight for freedom in…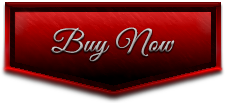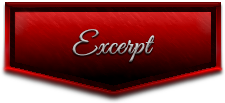 When Beth descended on the evening of her first ball Sir Anthony was waiting for her at the bottom of the stairs, resplendent in sapphire-blue satin, his coat and waistcoat heavily embroidered with silver. She was already in a bad humour; her stays were too tight, her skirt was so wide as to be a danger to anyone who came within four feet of her, and her shoes were hurting her. She had not yet put on her social face, and scowled blackly at him as she reached the hall. "My dear Miss Cunningham, how absolutely exquisite you look!" he twittered, holding his arm out to her and smiling sweetly. "I thought you might like to enter the room on the arm of someone with whom you are already acquainted, but if you think I am being too bold, please, do tell me." She put her hand on his arm and leaned on it while she struggled to bend down and take off her shoe, which had something sharp in it. "Oh, this is ridiculous!" she said after a few moments of futile battling against the restrictions of her clothing. "How can it be sensible to wear clothing which render it impossible to take off one's own shoe!" "Allow me, my dear," he said, kneeling in front of her and managing to take off the offending item of footwear without touching her at all. He shook it, and a small stone fell out. "There!" he said, replacing the shoe onto her outstretched foot. He stood up and offered her his arm again. "Now I would suggest, dear lady, that you also take the sharpness out of your face and replace it with a smile, however painful that may be. Although you will no doubt be besieged by young men eager to make your acquaintance, regardless of your facial expression. Money always wears a smile." She looked up at him. "Does everybody know about my dowry then?" she asked. "Of course, my dear. What do you think your cousin and your brother have been doing for the last days? Now, let us go in. I am so delighted that you chose to wear blue, and a shade which complements my own outfit so well! We will be the talk of the room." "Why?" "Well, as we are already acquainted, people will assume we have dressed in the same colour deliberately, as a way of stating that we are…sympathetic to one another, shall we say?" he beamed down at her, displaying a set of perfect white teeth. She looked at him with horror, and his smile faded slightly. "If you wish, you can announce that it is mere coincidence, but you may prefer to use the assumption to your advantage." "What possible advantage could there be to me if people think we are sympathetic, as you put it, to one another?" she asked tactlessly. "Well, when you find the constant attention and compliments a little overpowering, just signal to me, and I shall rescue you immediately. I promise not to say anything complimentary to you at all, and to pay you very little attention," he suggested, undismayed by her obvious abhorrence of him. She smiled, in spite of her apprehension. "Ah, that is better. You look so beautiful when you smile…but I have promised. No more compliments. You will have a surfeit soon enough." "You are exaggerating, Sir Anthony," Beth said, determined that once she was in the room she would not go anywhere near him for the rest of the evening. "We will see," came the reply.
Mask of Duplicity (Book 1) - FREE
Amazon US
I
Amazon UK
I
Amazon CA
Julia has been a voracious reader since childhood, using books to escape the miseries of a turbulent adolescence. After leaving university with a degree in English Language and Literature, she spent her twenties trying to be a sensible and responsible person, even going so far as to work for the Civil Service. The book escape came in very useful there too. And then she gave up trying to conform and resolved to spend the rest of her life living as she wanted to, not as others would like her to. She has since had a variety of jobs, including telesales, teaching and gilding and is currently a transcriber, copy editor and proofreader. In her spare time she is still a voracious reader, and enjoys keeping fit and travelling the world. Life hasn't always been good, but it has rarely been boring. She lives in rural Wales with her cat Constantine, and her wonderful partner sensibly lives four miles away in the next village. Now she has decided that rather than just escape into other people's books, she would actually quite like to create some of her own, in the hopes that people will enjoy reading them as much as she does writing them.