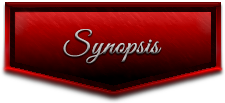 They say I just woke up from four months in a coma but that's not the worst...I have no idea who I am!" When nineteen year-old college student, Preslee Keats, wakes up after four months in a coma, she has no recollection of what happened, of how she ended up in the hospital. All the police can tell her is that she was in a car accident and the other driver still hasn't been found. Soon after coming to, Quaid Fields, a high profile defense attorney, comes to visit her. To her surprise, he offers her a hundred thousand dollars to 'help her get back on her feet.' Realizing that this sort of money never comes without a catch, she doesn't want to take the bait. However, after learning that she lost her job and are now facing mountains of education and medical bills, she may have no choice. And if she does accept, what does that say about the kind of person she really is?
D
on't miss BLANK, the latest erotic romance by Cassie Wild.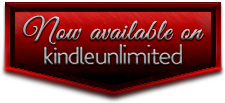 Rachel's Review~
I love a good story! And this one wasn't your usual amnesia/fall for the hero love story.
Preslee wakes in the hospital and her first visitor is a lawyer trying to pay her off...for what she has no real clue, but he mentions his son Kris as a contact if she changes her mind. While she has no job,no money, no where to go...except her besties place, even though she doesn't remember her either.
In order to get answers she goes to the lawyers office and meets Kris...
Sparks fly, mistrust abounds, answers are slowly and surely found...and OH NO...Kris isn't who she thought he was..
I would LOVE to give you more, but then I'd include spoilers and that's just not my thing. But the drama is almost constant, so if you're looking for a mind numbing waste of time, keep looking, but if you're looking for a read where something is always happening, grab this sassy, fun, sexy read.

This story had it all. Drama, great writing, and sexy. Another stellar Cassie Wild read.
Cassie Wild loves romance. Ever since she was eight years old she's been reading every romance novel she could get her hands on, always dreaming of writing her own romance novels. When M.S. Parker approached her about co-authoring Serving HIM series, it didn't take Cassie many second to say a big yes!! Serving HIM is only the beginning to the collaboration between M.S. Parker and Cassie Wild. Another series is already in the planning stages.