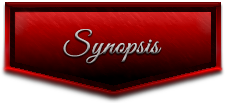 Synopsis:
After suffering a brutal hate crime, submissive Trevor Hammond's outward appearance projects the usual carefree demeanor his friends know and love. But inside, the remnants of his battered psyche and the ghosts of his assailants keep him bound in chains of anxiety.
While his Master, Moses Abrams, aka Daddy Drake, is aware of the devastation consuming his precious sub, he finds himself powerless to neutralize his lover's demons. Embarking on an unconventional journey, Drake is determined to find a way to heal and bring back the man who owns his heart.
Will his love be enough to draw Trevor back from the darkness?
Bound to Surrender is the tale of Drake and Trevor. If you remember, Trevor got the ever loving shit beat out of him. He spent a lot of time in the hospital and then started training in martial arts with Sanna.
In Bound we get to see how Drake and Trevor came to be...their lives, separate, their meeting, their love and the life they share before and after this beating.
The love that surrounds this entire group at Genesis is awe inspiring...and Julianna and Mika? The greatest gift of all.
4.5 stars
USA Today Bestselling Author Jenna Jacob's erotic romance comes from the heart of submission. With over twenty years' experience in the dynamics of the BDSM lifestyle, Jenna strives to portray Dominance and submission with a passionate and comprehensive voice. Her stories will make you laugh, cry, and may leave you with a better understanding of the fulfillment found in the BDSM power exchange.
A married mom of four grown children, Jenna and her husband lives in Kansas. Her passions include her family, reading, camping, cooking, music, and riding Harleys. She loves to make people laugh with her outgoing and warped sense of humor. If you're looking for hot romance with a kinky twist, pick up one of Jenna's books.