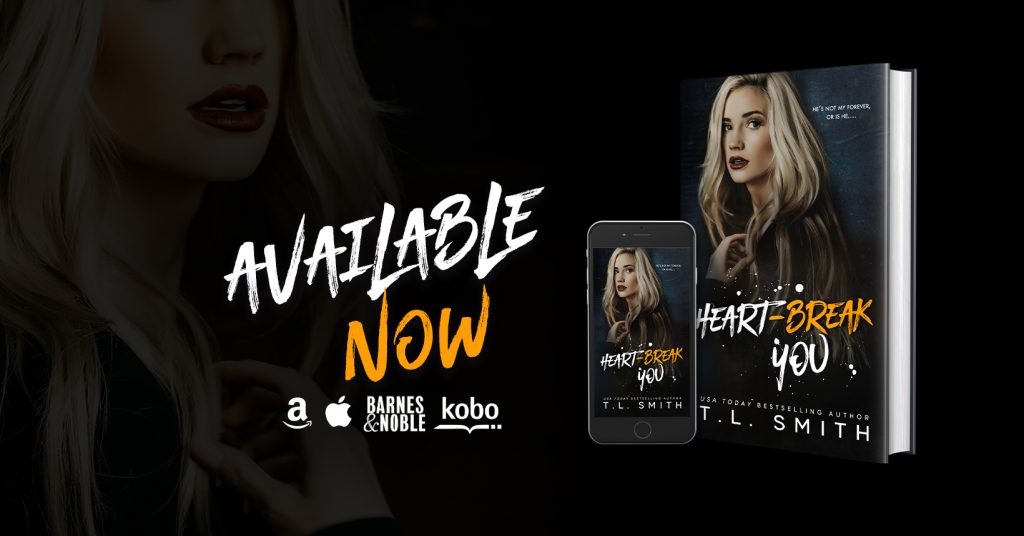 🔥🔥 HOT NEW RELEASE 🔥🔥
Heartbreak You, the conclusion of the Heartbreak Duet, by T.L. Smith is LIVE! One-click today!
Heartbreak You comes right after Heartbreak Me (hence the duet) so please read Me before You lol
That being out of the way, I'm still not sold on this duet. For some reason I had a HUGE problem connecting with the characters...any of them (except maybe Benji- I'm always one for the underdog tho) I didn't find Atlas endearing or sexy or redeemable.... and therein lies my problem, I think. I always love the hero or anti-hero or the main male character and here I just didn't.
The writing itself was good. But there wasn't a ton of character building for me. Maybe because I never saw Atlas as redeemable? IDK.
And Heartbreak You was full on action, and drama, and there was LOTS going on.. but it didn't build nicely for me... it didn't fit in to what I wanted, I guess. And reviews are a PERSONAL reflection on the book, characters, writing, coupled with our mood and how we feel as we read. So while I wasn't huge on this series I will continue to love on some T.L Smith books.. just not this one.
I'm leaving 3.5 stars for the book and the series. It was okay, just not great to me.
But.. to let you know... there are a TON of 4 and 5 star reviews out there..so maybe it will be a great book to you!